Carltone Cigar Box Ukuleles
The Brickhouse Series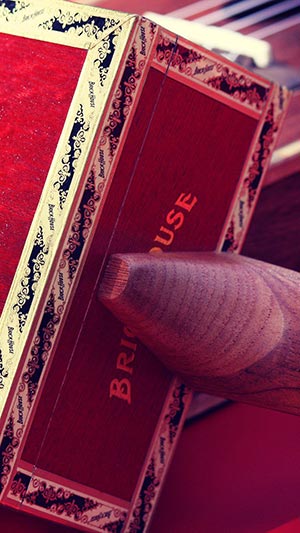 The Brickhouse Concert and Soprano Ukuleles by Carltone Ukuleles have a beautiful tone, perfect for entertaining friends or performing on stage. The body is sealed in a glossy poly finish and the mahogany neck has a satin finish for easier playability. Our ukuleles are handmade with the finest attention to detail, ensuring a lifetime of enjoyment.
All of our ukuleles are available in acoustic or acoustic/electric variations, utilizing an under-saddle pickup system with volume control and an end pin jack. Open gear tuning machines are also an available option to replace the standard friction tuners. All Carltones ukuleles come strung with Martin fluorocarbon strings but if you have a specific brand in mind, let us know.
If you have any questions or if you you'd like to choose your Carltone in person, drop us a line.